IT TAKES BACK OF HOUSE GUTS TO POWER FRONT OF HOUSE GLORY. LET US HELP.
This blog supplements our Resource Center content. We hope you visit often to learn more about how back office software can help your restaurant optimize food and labor costs and minimize waste.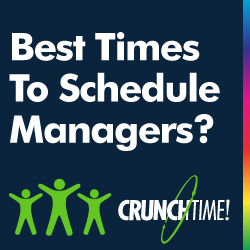 Management coverage is a major consideration when piecing together a labor schedule for a restaurant.
Read More
Tags: restaurant back office, restaurant food prep, restaurant inventory control, workforce management, labor management, task lists