T

eamworx gets a "magic wand" for auto-scheduling
Teamworx can save your managers lots of time as they write team schedules, if they use its Auto-Scheduler tool to automatically: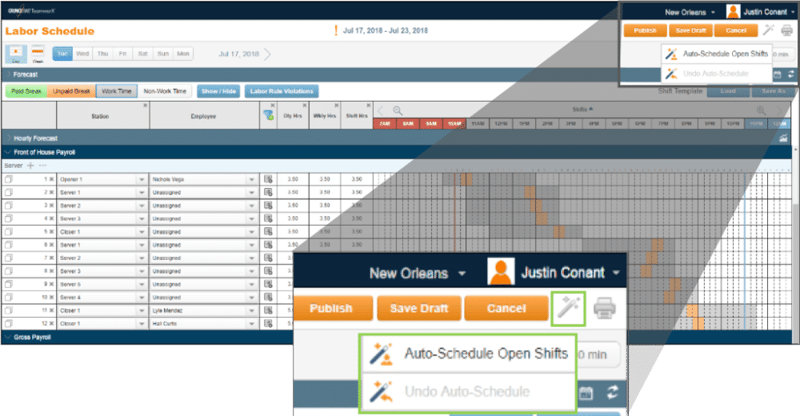 1. Find any unassigned shift on your schedule,
2. Find an appropriate* employee to work that shift,
3. Assign it to them!
Managers can apply auto-scheduler to a single day, or to an entire week to really speed things up, just by clicking on the new magic wand icon!
Don't worry, your managers will retain full control over the final schedule, as they'll be able to edit or undo any work that was done by the auto-scheduler (tip: auto-generated rows are highlighted).
We're pretty sure this is the kind of thing people mean when they say, "work smarter, not harder". This feature is available to CrunchTime customers using Teamworx 2.2.0 and above, with Net Chef 06.20.
*Someone with the right position/skill level for the shift, who's available and isn't already working. You'll even be able to rank your employees so the best available are selected first.