Why E-Learning is Critical for BOH Management Training
September 23, 2019 food operations management, labor operations management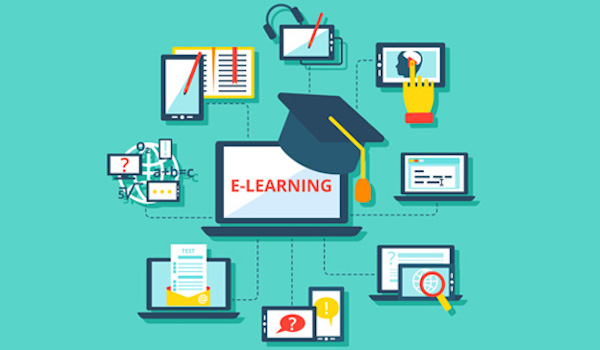 Professional trainers will tell you that to achieve consistent results you must take a consistent approach.
Back office technology is a profit-driving force for many of today's most successful restaurant brands. Whether your company has 10 units or 10,000, your back office solution's e-learning courseware should play a central role in how you approach and maintain BOH skill development.

Why E-Learning is So Important to BOH Operations
A quality e-learning program can ensure that critical BOH operations functions, such as inventory management tasks or labor forecasting, are learned (and then performed) the same way across every restaurant location.
It makes for much faster, more effective implementation rollouts.
In fewer than ten minutes, an organization can effectively train its restaurant staff to perform a given transaction.
Train any time with on-demand lessons on any device. Save time and money with no travel required, and no extra cost for a live trainer.
BOH skill proficiency becomes an efficient, consistent and measurable process.
BOH E-Learning Systems Have Three Key Components
Online Lessons
Self-paced, interactive online lessons emphasize the major functional areas of a back office system. Lessons don't require a live instructor, and are available on demand to all users.
Learning Management System (LMS)
The LMS is the foundation that allows your central administrators to organize all the training content. It is also the online stop where team members (e.g.: store managers, area managers, etc.) will easily access the online training and keep track of their progress.
Central Management Console
The Central Management Console extends the LMS to provide your central admin team with a clear visual on the headway your operators are making to complete their training. The Console provides an online platform for you to track the BOH certification steps that you have outlined.
E-Learning Works
Since we launched our MainCourse™ e-learning program for the CrunchTime Back Office Solution back in January 2015, its helped speed up complicated rollouts, make our customers more time-efficient, and ensured that end users are better at managing their restaurants. Here are a few highlights:
CT BOH users are getting smarter and smarter:

> More than 3,900 courses completed per week on average

> More than 520,000 courses completed

> More than 52,000 hours of training completed

> More than 100 courses available for a complete CrunchTime learning experience