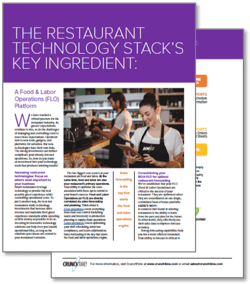 REPORT:


The Restaurant Technology Stack's Key Ingredient
We have reached a critical juncture for the restaurant industry. As guest's expectations continue to rise, so do the challenges of managing and controlling costs to meet those expectations.
Operators turn to new tools, gadgets, and platforms for salvation. But new technologies have their own risks. The wrong investments can further complicate your already stressed operations. So, how do you make an investment in your technology stack that produces winning results?
Read this free report today to learn more.
Download the Report: